News
16.06.2015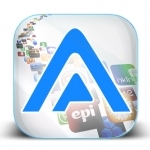 Advanced Software Development Company took part in the Tagline-2015 ranking of Russian mobile developers and ranked 32nd in TOP 100 industry leaders in the country.
Last year we have already got in lists of the best developers, but now we have managed to make a huge breakthrough to the ranking top. We hope that the teamwork will allow us to move forward and achieve ever greater success.
Rating results are available
here
.